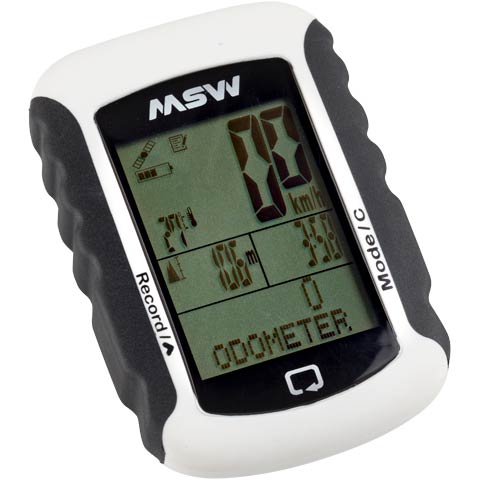 Miniac 333 GPS Computer
GPS tracking means no wires, no sensors and simple setup—just mount the Miniac GPS to your handlebars and go. Connect to heart rate monitors and cadence sensors via BLE. Track your miles, speed and altitude while on the bike, then upload to your favorite ride tracking app after the ride.
Odometer: trip, total
Altitude: current, maximum, trip climb total
Speedometer: current, average, maximum, speed comparison
Time: current, trip
Current heart rate (via BLE, if enabled)
Cadence (via BLE, if enabled)
Power (via BLE, if enabled)
Backlight
Record data option
microUSB data cable included to recharge, or connect to computer for data upload
Up to 20 hours battery life
What is Buy Local Now?
SIMILAR PRODUCTS
---