Ride and Repair Kit with Seatbag and Airlift Mini Pump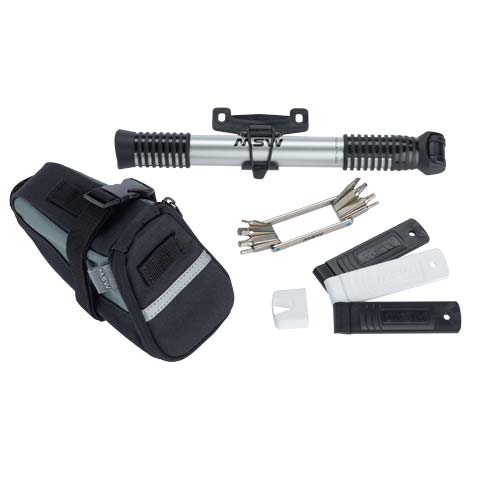 Ride and Repair Kit with Seatbag and Airlift Mini Pump
The MSW Ride and Repair Kit with Pump provides everything needed to fix a punctured tire. It includes an eight-piece multi-tool, a glueless tire patch kit, three tire levers, inflation equipment, and a seat bag to put it all in. 
50 cubic inch seat bag
Three tire levers
Eight-piece multi-tool with 2/3/4/5/6mm hex wrenches, a T25 Torx, and flathead and Philips screwdrivers
Glueless Patch Kit with six patches, sandpaper and instructions
Airlift 200 Bike Pump has a large chamber, locking handle and carrying mount
What is Buy Local Now?