Ride and Repair Kit with Water Bottle Cage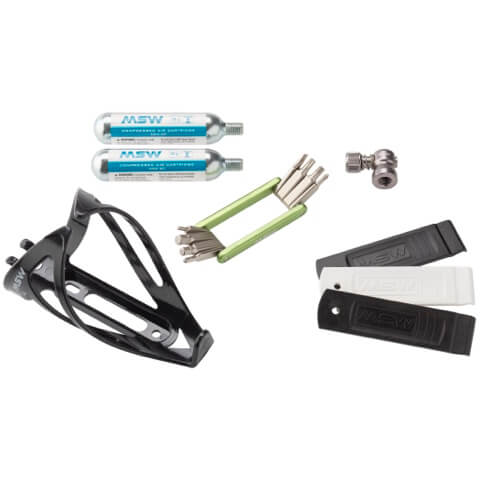 Ride and Repair Kit with Water Bottle Cage
The essential accessories that complement a new bike are key to having the best experience. MSW Ride & Repair Kits combine all those ride essentials into one convenient, money-saving package. Available in several configurations to meet the needs of different types of riding and different types of riders.
This Ride and Repair Kit has a water bottle cage as well as everything needed for common road-side fixes: an eight-piece multi-tool, three tire levers, CO2 inflator & cartridges
Lightweight composite water bottle cage
Three MSW tire levers
Eight-piece flat pack multi-tool with 2/3/4/5/6mm hex wrenches, T25 Torx, flathead & Philips screwdrivers
Windstream Push-On CO2 inflator head
Two 20g CO2 cartridges
What is Buy Local Now?
SIMILAR PRODUCTS
---